Young buyers look to Hyde Park, Dunkeld for apartments starting at R1m
Millennial demand for sectional title units in Hyde Park and Dunkeld in Johannesburg has climbed significantly over the past year.
"Proximity to work plays a big part in this rising demand. Hyde Park and Dunkeld's proximity to the Rosebank, Sandton and Illovo CBDs is a key driver of this growing interest," says Adrienne Hersch Properties Area Specialist Yehudis Haggiyannes.
Yehudis says this burgeoning demographic of buyers are chiefly interested in entry-level apartments priced between the R1 million to R1.6 million range.
She says one-bedroom apartments in the area generally fetch between R1 million and R1.4 million. Two-bedroom apartments can sell for anywhere between R1.6 million to R5.1 million, while three-bedroom apartments are achieving between R2.5 million and R6 million. The price range depends on size, finishes and features.
Yehudis says this new generation of buyers know exactly what they want.
"With everything at their fingertips, millennial buyers are hugely knowledgeable and clued up about the local property sector, available stock and area trends."
Yehudis adds that many of these young professionals have attributed their interest in property in these areas to the fact that they offer a sound investment opportunity.
"Hyde Park and Dunkeld are aspirational, upmarket suburbs. They are situated close to virtually every amenity you can think of including top schools, major transport routes and the trendy Fourth Avenue in Parkhurst and Keyes Art Mile in Rosebank are a short distance away.  Hyde Park and Dunkeld Shopping Centres are also both within walking distance."
Yehudis says another drawcard is the top-notch security offered by sectional title buildings and complexes.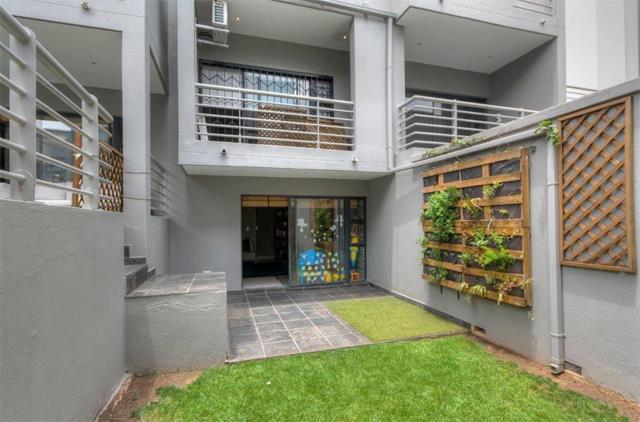 This three-bedroom duplex in 
Dunkeld West
 has a balcony off one bedroom, tranquil roof garden and two undercover parkings. It is selling for R3.499m – 
click here
 to view
"Good security is a major deciding factor among younger buyers. These units are well protected by high walls and secure, off-street parking. Many of these buildings and complexes also have 24-hour guards."
She says many of these buyers are looking to buy older fixer-uppers.
"Older apartments are far more spacious than today's more modern apartments. They are known for being solid, well-built and full of character. Millennial buyers are also attracted to the original features of these units such as the high ceilings and parquet flooring."
Yehudis says several units in the older buildings around Hyde Park and Dunkeld have already been refurbished, which will ultimately drive up their resale value down the line.
She adds that demand for sectional title units in these areas is also high among more mature buyers looking to downscale from bigger homes in surrounding areas.
Yehudis says in general, demand in these areas has been very stable, particularly when properties are priced correctly.
Source: Property24